Dental Home is an experienced braces dental clinic in Kuala Lumpur, offering high-quality braces treatment by a skilled and experienced braces dentist. Our personalized treatment plans are designed to cater to your unique orthodontic needs, using the latest technology and techniques for a comfortable and effective experience.
Braces, which are also known as orthodontic braces, are devices that dentists and Invisalign providers use to correct misaligned teeth and jaws. They consist of metal brackets bonded to the teeth and connected by wires, gradually tightening to shift the teeth into the desired position. Braces can improve dental health, function, and aesthetics.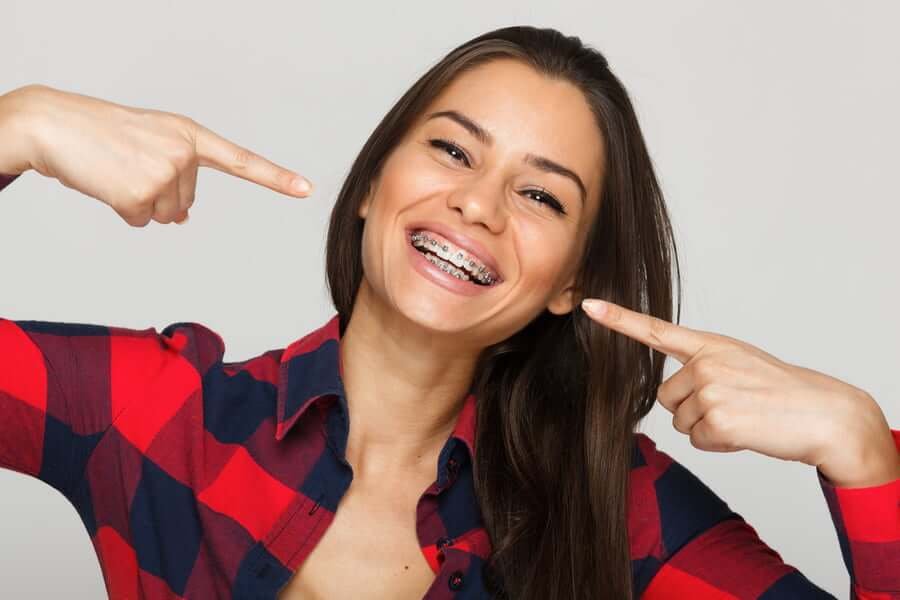 While many people put on braces when they are in their teenage years, braces are also used to straighten teeth for adults. In fact, it has become a popular treatment among adults to achieve a more attractive smile.
Signs You Might Need Braces
How Will Braces Benefit Me In The Long Term?
Traditional / Self-Ligating Metal Braces
Achieve a straighter, more confident smile with the classic, reliable and affordable option of traditional or self-ligating metal braces
Ceramic
Braces
Enjoy the benefits of braces without compromising on aesthetics with our discreet, clear ceramic braces, customized to fit your individual needs
Clear
Aligners
Acquire a gorgeous smile while enjoying the freedom to remove your aligners for eating and cleaning
After understanding your concerns and lifestyle needs, our dentist will advise the type of braces that is most suitable for you based on your teeth condition.
What Is The Process Like?
First Visit: Consultation
Our dentist examines and takes a 3D digital record of your teeth. Customised treatment plans will be discussed based on your condition and desired result.
Second Visit: Placing the braces
Our dentist will fit the braces into place and go over some tips on braces care with you. It may take you some time to get used to the new appliances.
Follow-Up Visits
You will need to visit our dentist every 1-2 months for adjustments and review of your treatment progress. At the end of the treatment, retainers will be made to maintain your new smile.
It is inevitable to experience some discomfort, especially for the first few days when braces are fitted and after tightening. However, most of our patients are able to tolerate it well. 
Nevertheless, if you are looking for a more comfortable option to straighten your teeth, talk to our dentist to find out more.
How long will the treatment be?
This depends on the complexity of your teeth condition. It may take a few months or up to 3 years. 
Our dentist will help you understand your condition better during the consultation. 
How often do I need to visit the dentist during treatment?
Typically, you'll need to visit the dentist every 4-6 weeks for adjustments.
How should I clean my teeth with the braces on?
It is vital to brush and floss regularly and to use particular tools like interdental brushes and floss threaders to clean around and between your braces.
No. Both children and adults of all ages can benefit from braces in straightening their teeth. 
You are never too old for a better smile. Talk to our dentists and find out how we can help to achieve the smile you desire.
Can I still eat my favourite foods with braces?
Certain foods like hard or sticky candies, popcorn, and chewing gum should be avoided to prevent brackets and wire damage. However, you can still enjoy most of your favourite foods with some modifications or caution.
Do I need any extraction for braces?
It depends on how complex your condition is. With the advancement in teeth straightening technology, the need for extractions has much reduced. Our dentist will be able to advise the best plan for you after assessing your condition.
Will I require to wear a retainer after my braces are removed?
Yes, wearing a retainer is essential to maintain the results of your braces treatment.